The University of Alabama REU in Fluid Mechanics with Analysis Using Computations and Experiments is housed in the Department of Aerospace Engineering and Mechanics. This program spans 10 weeks and offers opportunities for up to 10 students from UA and other institutions across the nation.
Available research projects implement both computational and experimental analysis tools. This exciting research opportunity begins in mid-May and is available for up to ten motivated U.S. engineering or science undergraduates with a minimum 3.0 GPA. It is strongly encouraged that applicants have successfully completed a sophomore-level course in fluid mechanics, earning a grade of B or higher. The weekly stipend is $600. On-campus housing is available.
For more information, watch a few videos of our past projects.
Faculty throughout three engineering departments (aerospace engineering and mechanics, mechanical engineering, and chemical and biological engineering) will act as research mentors for the program. Examples of research areas include high-fidelity simulations of turbulent flows, combustion studies, boundary layer measurements, wind tunnel studies on membrane wings, supersonic flow visualization, magnetic fluid mechanics, and machine learning assisted turbulence modeling.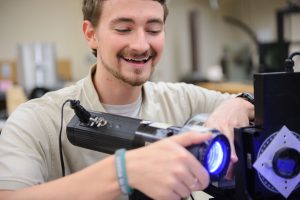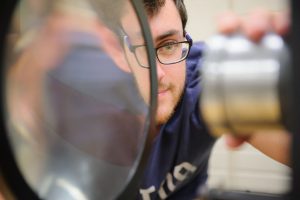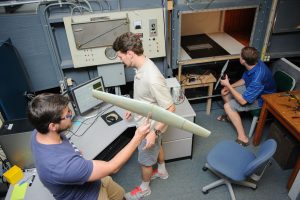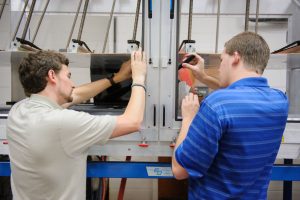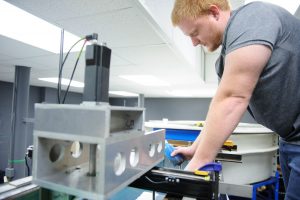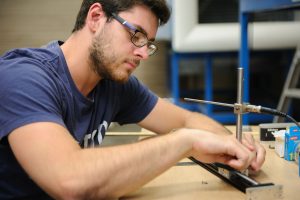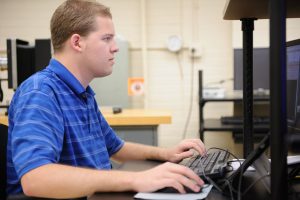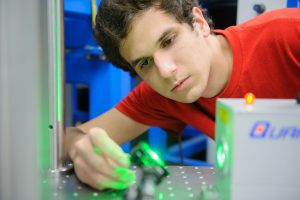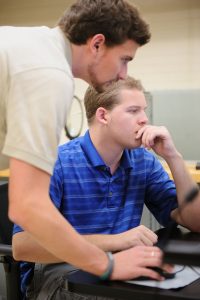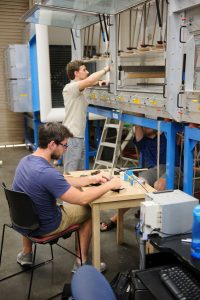 Important Dates
Application Opens: 11/19/2023
Early Bird Deadline: February 17, 2024 (offers will begin right after early bird deadline)
Final Application Deadline: March 16, 2024
Notification Date: April 1, 2024
Tentative Program Dates: May 20 – July 26
Contact
For more information about this program, contact the following program managers:
Application
Submit the following material to the Project Director (Dr. Denis Aslangil):
Copy of transcripts

Unofficial transcripts are fine and can be uploaded with your application.

One recommendation letter, preferably from a faculty member. This letter should address the student's background and abilities to conduct research, including their motivation and experience, and should overall provide an assessment of the student's ability to succeed in a 10 week summer research program. Email of the recommendation letter is preferred, and must be received directly from the recommender to REU site director Dr. Denis Aslangil.
Early application is encouraged. Early acceptance will proceed for highly qualified applicants. Accepted applicants will be notified as soon as possible.
Apply to this Program
Eligibility Criteria
U.S. citizen or permanent resident
Enrolled in undergraduate university/college student pursuing a degree in science or engineering
Encouraged to have completed a course in fluid mechanics with a B or higher
Minimum 3.0 overall GPA
Benefits
During the program, students will
participate in hands-on, supervised research in the field of fluid mechanics
attend seminars on graduate school and career preparation
attend workshops to improve technical writing and oral presentations
tour regional research/industrial facilities and visit other regional attractions
present research results at a summer-end symposium
attend and/or present research results at the APS Conference in November
Financial Support
The summer stipend is $6,000.
On-campus housing at no cost to the student is available for the first six accepted applicants that request on-campus housing.
Requirements
Participant must:
Commit at least 40 hours per week to REU-SLE activities
Attend lab meetings
Attend professional development workshops or research seminars
Attend field trips or social events
Prepare and deliver an oral presentation or research poster/paper
Activities
The scheduled activities are designed to engage students in engineering research and further increase interest and understanding of the wide-ranging field of fluid mechanics. The program will foster technical development and research skills, afford sufficient time to complete research assignments, and provide social and educational weekend activities away from UA's campus. Throughout each week, participants will spend most of their time in the research lab, under the supervision of their matched faculty supervisor and research team.
Morning Workshops and Seminars: During this time, the REU students will meet as a group for training in various aspects of being a researcher in the field of fluid mechanics. First, a Fundamentals of Research seminar will introduce participants to the basic aspects and required skills of being a researcher. Topics of discussion will include defining the experimental method, lab safety, ethical conduct in reporting data, discussion of error analysis and how to formulate a research plan. Other seminars topics will include methods to improve technical writing and giving oral presentations, modern tools to complete a literature survey, and graduate school application process and preparation for the GRE.
Luncheon Seminars: Each week, there will be a short seminar or panel discussion beginning at 11 a.m. followed by a brown-bag lunch. Faculty, graduate students, or speakers from outside the college will lead a discussion on a variety topics ranging from current research in the field of fluid mechanics to proper business etiquette in the engineering field. Mid-way through the summer, REU participants will present short mid-program progress reports to the group.
Weekend Trips: Students have visited the Arnold Engineering Development Center, which is the most advanced and largest complex of flight simulation test facilities in the world, and the NASA Marshall Space Flight Center. Additional trips included local camping and rafting destinations for weekend excursions and a social day trip at Alabama Adventure, the nearest amusement/water park.
Student Symposium: Students will each give presentations on their summer research the final Thursday of the program at an all day symposium. REU staff will judge the presentations for quality of research, organization and speaking manner. Students will also be expected to turn in a short technical report covering their research. Feedback will be provided to the students on their performance.
APS DFD Conference: Students with high quality research and presentations will be encouraged to submit an abstract and present their work (oral or poster) at the fall American Physical Society Division of Fluid Mechanics conference. All students who have shown a substantial effort on their project will be asked to attend the conference. Dr. Aslangil will sponsor all selected REU participants. A travel stipend will be available to assist with travel costs. The 77th Annual Meeting of the APS Division of Fluid Dynamics will be held on November 24-26, 2024 in Salt Lake City, UT.